Development
Cloud
Audit
Agile development
We are supporters of agile methods and continuous integration. Good bye to Gantt diagram updated every week, agile methods bring the necessary flexibility for IT projects, the visibility on schedule with help of statistics avoid the optimistic or pessimistic evaluation by developers. The forecast is made on the average week production of the entire project.
The project can evolve during its life without compromising everything and the customer feedback can be include more frequently and quicker for a better reactivity.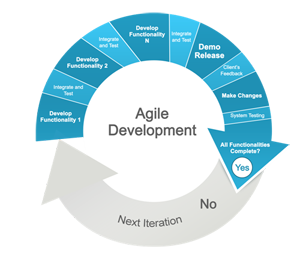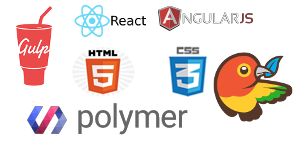 Web development
Our active technological survey enables us to develop high quality Web applications. As much at backend, based on recent MVC frameworks like Node Express, Spring, as much at the level frontend using JavaScript frameworks such as Polymer, ReactJS and AngularJS.
Application development
Our strong expertise in Java also enables us to develop desktop applications, sometimes coupled with a web application, allowing greater integration with the user's environment, as well as application servers, using for instance Spring and Apache Pivot.
We can also help you with Python or QT Framework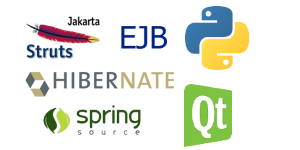 System
Users of Linux for more than a decade, we had used a lot of different distributions, which allows us to interventions or help quickly and efficiently.
We haven't abandon Windows as it's still a major actor for desktop computers and some servers.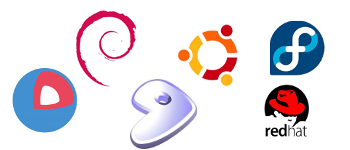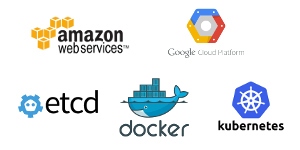 Cluster
As Amazon Certified Architect, the goal is to help you build the best solution to achieve what's cloud is all about: high availability, scalability and cost efficient. Our development background allow us to not only see the infrastructure but the application architecture to achieve this goals
We stay alert with the new technologies also like Kubernetes and Docker
We're making applications audit on demand.
Nowadays applications can become very complex. The process to develop them should also be consider. A bad process will lead without doubt to a bad application. We can audit from the development side : code, architecture. But we also consider the continuous integration, the deploiement automation and all the others components linked to it
Contact us.
Contact
Info
+1 949 394 0178
+33 6 60 18 68 11
VAT Number: FR62750465866
Development web